Just announced by Racer:
Racer RCR59 Chaparral 2G, Jim Hall, 1968. Preorder now! – $279.99. As soon as they announced their 2E model you just knew that sooner or later they would do a 2G.  And now, here it is.  This was always the meanest-looking of the Chaparrals and our favorite.
Racer RCR60A Alfa Romeo 33/3, Sebring 1970 #31. Preorder now! – $272.99
Racer RCR60B Alfa Romeo 33/3, Sebring 1970 #32. Preorder now! – $272.99
Racer RCR60C Alfa Romeo 33/3, Sebring 1970 #33. Preorder now! – $272.99
Release date getting near!
Carrera has just released these photos of their forthcoming Lola T222 CanAm cars.  This means their release date is not far off.
Carrera 30549 Lola T222, Interserie. Preorder now! – $53.39
Carrera 30550 Lola T222, Dave Causey. Preorder now! – $53.39
New items now in stock
Carrera 30151 Streamline race set, Digital 132 – $366.69. Now you can race those cool 30s German streamliners in 1/32 scale as well as in 1/24.
Carrera 30152 GT Masters race set, Digital 132 – $449.99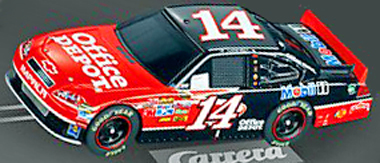 Carrera 41340 NASCAR Chevrolet, Tony Stewart, Digital 143 – $33.39
Carrera 41341 NASCAR Chevrolet, Ryan Newman, Digital 143 – $33.39
Carrera 62248 GO! Spongebob race set 1/43 scale – $98.99. We told you in an earlier edition of this newsletter that Bikini Bottom was going to join the F1 series.  The introduction of this race set further stokes the rumor mill.
Fly 005104 Porsche 917 Gulf #10 – $88.99
HR 701 Safety cones, 1/32 or 1/24 scale, pk. of 10 – $5.99
HR 702 Trash cans, 1/32 or 1/24 scale, pk. of 5 – $5.49
Now your 1/32 or 1/24 scale track employees can route spectator traffic as needed and keep the property free of litter.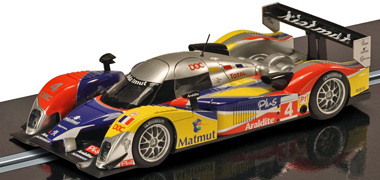 Scalextric C3195 Peugeot 908 LMP – $49.99
Scalextric C3216 BMW Mini, Cooper S – $49.99
Possible future Pioneer projects?
Check out these photos from the Pioneer Models web site.  These are said to be creations from Pioneer USA (apparently Pioneer's US distribution arm) that might (or might not) lead to future production models.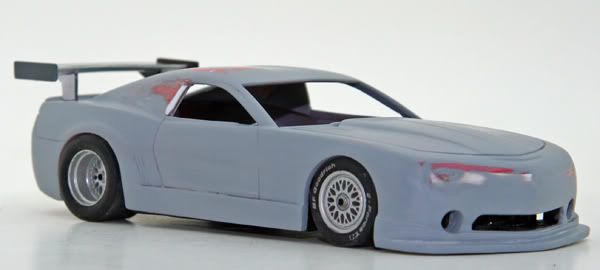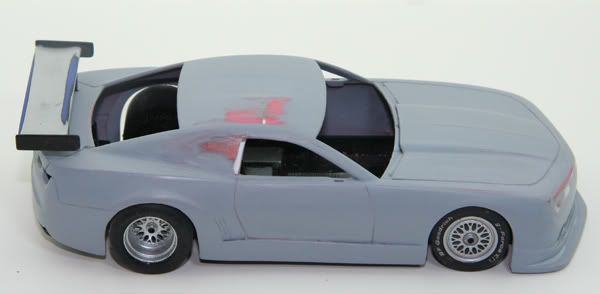 This one is described as a "phantom" current-model Camaro GT1 car that could possibly be built on the same chassis platform as one of the Pioneer tube-frame TransAm cars that are due out sometime next year.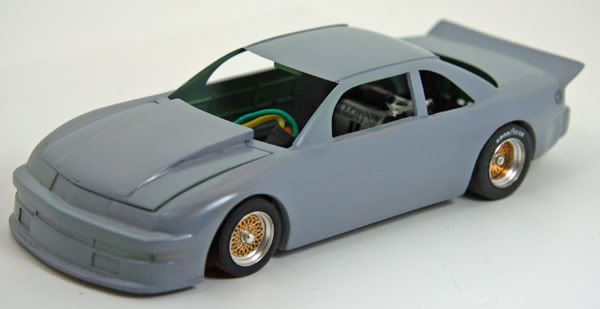 This one is a "widebody" Chevy Lumina TransAm/IMSA GTO car that fits a Pioneer Mustang/Camaro chassis (and therefore would also fit a Scalextric TA Camaro chassis).  This car is also a "phantom" but it could easily morph into an Oldsmobile Cutlass, which was raced extensively in TransAm/IMSA and was essentially the same car.  It looks as though a lot of unorthodox thinking is being explored by Pioneer Models, and the results, no doubt, will be interesting.
Thanks for shopping with us!
The Electric Dream Team
Warehouse phone (310) 676-7600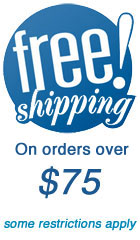 Slot car technical information and advice: support@electricdreams.com
Our warehouse is open to walk-in customers Monday through Friday 9 am to 4 pm.  Next time you're in the greater Los Angeles area stop by and see us at:
606 Hawaii Street, Unit B
El Segundo, CA 90245
We're just minutes from LAX.