New items in stock
Carrera 23781 Audi R8 Red Bull, Digital 124 – $77.49
Carrera 27450 Ford Mustang fastback, white #289 – $36.69
Carrera 30669 Ford Mustang fastback, white #289, Digital 132 – $54.99
Carrera 30660 Mercedes DTM, DHL, Digital 132 – $54.99
Carrera 30670 Ford Mustang fastback, black #67, Digital 132 – $54.99
NSR 1118SW Ford MkIV #3, LeMans 1967 – $104.99
NSR 1144SW Ford P68 (F3L), #33, BOAC 500 – $106.99
NSR 1147SW Abarth 500 Mercedes F1 livery – $104.99
NSR 1154AW Audi R8 GT #97, Playstation – $106.99
NSR 1156AW Aston Martin V12 Vantage, plain red – $93.99
NSR 1157AW Aston Martin V12 Vantage, plain silver – $93.99
Coming in the next newsletter– LeMay Museum TransAm race report
On October 18 and 19 the LeMay Museum, located in Tacoma, Washington, held its first  slot car event, the ACM Miniature TransAm Challenge.  The race, of which Electric Dreams was a sponsor, proved a success with racers and spectators alike, as well as the museum itself, which was very pleased with the event and will go ahead with two more slot car events in 2014. We will have a complete report on the race in our next newsletter.
Thanks for shopping with us!
The Electric Dream Team
Warehouse phone (310) 676-7600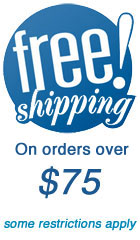 Slot car technical information and advice:  support@electricdreams.com
Our warehouse is open to walk-in customers Monday through Friday 9 am to 4 pm.  Next time you're in the greater Los Angeles area stop by and see us at:
606 Hawaii Street, Unit B
El Segundo, CA 90245
We're just minutes from LAX.