New items in stock
NSR 1090AW Audi R8 GT, United Autosports #22 – $99.99
NSR 1113SW Ford P68 (F3L), #7 orange, limited edition – $101.99
NSR 1116AW Porsche 997 Century 21 – $101.99
PSK 007-1 Ferrari 330LMB, LeMans 1963, race #12 – $229.99
PSK 007-2 Ferrari 330LMB, LeMans 1963, race #26 – $229.99
Scalextric C1298T GT Shift race set – $189.99
Slot It SICA23A Porsche 911 GT1-98 Jever – $64.99

Slot It SICA23Z Porsche 911 GT1-98, all white – $54.99
Reduced prices!
Scalextric C2866 McLaren F1, 2008, H. Kovalainen – $29.99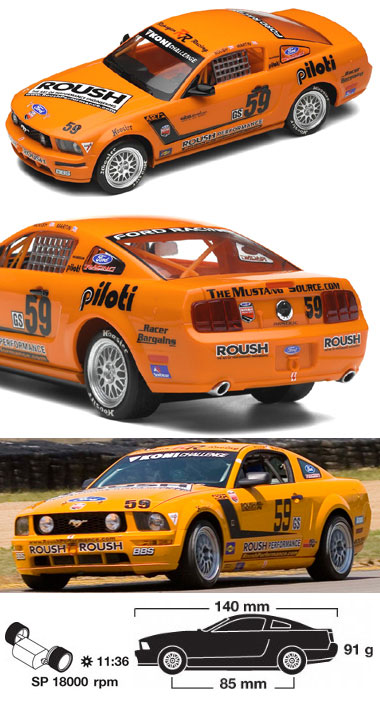 Scalextric C2888 Mustang GT, Jack Roush, Jr. 2007 – $29.95.  Was $47.99.

Check out all the great bargains on our web site at Sale Items–Great Values.
Updated product photos
When the manufacturers issue photos of the actual production cars it means their arrival is not far off.
Carrera 27402 BMW 2002 #48, 1975. Preorder now! – $34.99
Carrera 23777 Porsche 917 1971 Daytona winner 1/24 scale. Preorder now – $75.49
Slot It SICA16B Chaparral 2E #66. Preorder now! – $64.99
Kyosho Dslot 43 now in stock
We now have Kyosho Dslot 43 1/43 scale slot cars and the first Dslot 43 race set in stock and available for ordering.  We also have most of the parts in stock and will have them on the web site shortly.  At present, according to Kyosho USA, there are no track sections in the US yet but they are coming.
We recently tested a Kyosho 30204 Porsche 917, the model of the 1970 LeMans winner, on our Scalextric Sport track.   We found it to be a very well-made car, as you would expect from a 1/43 scale car that sells for $50.  It's a whole level or two above the quality and performance of the Carrera and SCX 1/43 scale cars we sell.   On our track, right out of the box it was quiet, smooth, and faster than any other 1/43 scale car we have ever driven.  Like other 1/43 scale cars it is well stuck down by its traction magnet.  This will not please the non-mag crowd, but for the other 98% of users it makes the car easy yet fun to drive with high limits, yet not so totally stuck down at to prevent a certain degree of tail-out cornering.  The Kyosho cars will be very confidence-building for beginners and children, making them excellent Christmas present material.  The chassis looks like it will make an excellent platform for resin bodies and other conversions.  The bodies are also available for those who want a very nice body to put onto a 1/43 scale scratchbuilt chassis.
More about Kyosho in a coming edition of this newsletter.
Pioneer Camaro release now scheduled for December
Prototype photos released
Pioneer recently released these photos of an unpainted '68 Camaro prototype.  the car uses the exact same chassis and running gear as the Pioneer Mustangs and will offer the same performance.  A vast effort, including multiple redesigns, went into getting the Camaro's shape and details to look right in 1/32 scale.  The first Camaros are now scheduled for release in December.
Along with the release of the prototype photos, Pioneer announced that the P011 Alan Green Chevrolet car and the P018 Penske car will be limited editions of just 624 each. 
Pioneer also announced several new Camaro liveries:
P033 Camaro 44 orange, standard production run.
P041 67 Camaro #96, Warren Fairbanks, standard production run
P042 Stealth Camaro 427SS.  limited edition of 427 units, nationwide.
We will have these on line for preorder shortly.
And then there are these…
The white one is P035 in pearl white metallic, 50 total worldwide.  the red one is P026 in ruby red, 110 total worldwide.  These will be doled out in ones and twos to dealers who order certain minimum quantities of the other Camaros. 
Thanks for shopping with us!
The Electric Dream Team
Warehouse phone (310) 676-7600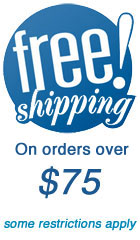 Slot car technical information and advice:  support@electricdreams.com
Our warehouse is open to walk-in customers Monday through Friday 9 am to 4 pm.  Next time you're in the greater Los Angeles area stop by and see us at:
606 Hawaii Street, Unit B
El Segundo, CA 90245
We're just minutes from LAX.