Just announced by Racer
Racer SW18 Lancia Beta Montecarlo, Fruit of the Loom. Preorder now! – $77.99
Coming from Racer in 2013
Sideways Schnitzer BMW Gp5
Sideways Porsche 935 Moby Dick
We can't quite figure out the appeal of these cars, two of the most ungainly race cars ever constructed, but Carrera's models of them have been reasonably successful and Racer's probably will be, too.  Both appeared in prototype form at the Slotlandia show.
Ferrari 250GT "Breadvan", most likely on the Racer 250GTO chassis.
More info on these cars as it becomes available.
What took Slot It so long?
 McLaren M8D.  Let's hope this is just the first in a series that will include all the major CanAm cars.
Just announced by Flyslot
Flyslot 053302 Ferrari 250LM, plain red.  We don't have this up for preorder yet but we will shortly.  You will be able to model any of the red 250LMs at relatively low cost just by using Racer decals on these Flyslot cars.
Coming in 2013 from Flyslot
Ferrari 512BB-LM.  We have no information on this car beyond these CAD images, but if the quality control is good it should be a success.
Updated product images
Racer SW15 Dallara DP, Doran Racing.
New edition of Model Car Racing now in stock
MCR66 Model Car Racing Magazine, November/December 2012 – $6.95
Grassroots road racing
Here are some shots of cars seen at a recent International Conference of Sports Car Clubs (ICSCC) race at Pacific Raceways.  The ICSCC is made up of a group of local clubs in the Pacific Northwest.  It attracts the more low-budget racers (although low-budget is a highly relative term) who have been priced out of SCCA racing as well as some SCCA drivers looking for more races to run and vintage racers wanting more track time.  Some of the cars look a bit long in the tooth and frayed around the edges, but the racing is fun for drivers and spectators alike.  And speaking of spectators… admission was free.  For an afternoon of watching road racing in  the sunshine you can't beat the price.
This is a tube-frame Nissan 240SX that runs both ICSCC and SCCA.
This Mazda RX3 must be 40 years old but it still gets with the program.  It embarrassed several GT1 cars and Porsches.  Check out the muffler.  That's what it takes to keep all those rotary decibels within today's noise limits.
If this MGB doesn't shout "American production sports car racing!" we don't know what does.  This one was actually taken at an SCCA race at the same track, but it epitomizes grassroots racing to the core.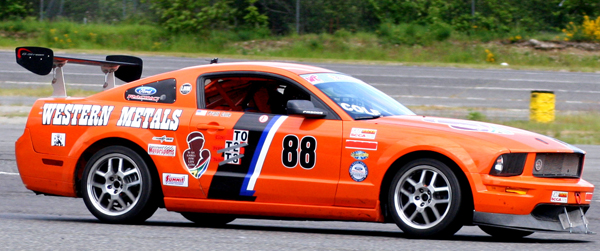 The Miustang FR500C "Boy Racer" has penetrated to all levels of American road racing.  This actually is an SCCA car that went to the 2012 Runoffs.  You can see from the 3 different class designators that it runs in different classes and racing organizations.  Many cars run two classes in one weekend just by adding or subtracting ballast.
Some people's grass roots run deeper and greener than others.  This BMW M3 is not a low-dollar car but for those who can afford one like this it delivers a lot of bang for the buck.
And now for something completely different… As nearly as we can tell this is some kind of a tube-frame chassis with a sort-of Mazda RX7 body draped over it and an engine of undetermined origin located to the rear.  Backyard ingenuity lives still.
As we said, low-budget is a highly relative term.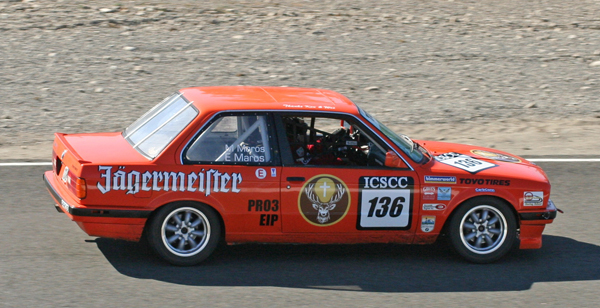 Here you go, Jagermeister fans!  This car runs in a class called Pro 3, as in M3.  It seemed like half the cars in the paddock were some kind of 3-series BMW.  By the way, this car's owner told us that Jagermeister is not beer, as we had always thought, but a liqueur that tastes like liquid licorice.  Or, as he put it, it tastes like crap.  Must be an acquired taste, but you have to love their livery.
This venerable Formula Atlantic car was way faster than anything else in its 6-car race group, and it sounded nice going up the front straightaway.  Before its race we saw and heard the owner pounding away at length with a hammer on something in the vicinity of the exhaust.  When you don't have a rolling machine shop for a hauler you make do with whatever you have in the toolbox.
Not all the interesting cars were  on the track.  Check out this Volvo wagon.
Another numerous make was Mazda, mostly RX7s and Miatas, including one RX7 powered by a Corvette V8 engine.
How about a VW Corrado?  We wouldn't mind having one that looks like this, minus all the graphics, to drive on the street.
Another car you don't see on a race track very often, a Nissan Sentra.   Interestingly, this rather battered-looking car arrived in a transporter you'd expect to see hauling a 5 million-dollar vintage Ferrari.  We wonder what else the owner has in his car collection.
And finally…
A Morris Minor that has to be over 50 years old but is still out there logging laps and looking good doing it.  We love the Minilite-style wheels on this car.
Thanks for shopping with us!
The Electric Dream Team
Warehouse phone (310) 676-7600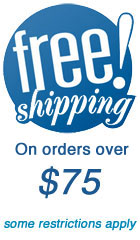 Slot car technical information and advice:  support@electricdreams.com
Our warehouse is open to walk-in customers Monday through Friday 9 am to 4 pm.  Next time you're in the greater Los Angeles area stop by and see us at:
606 Hawaii Street, Unit B
El Segundo, CA 90245
We're just minutes from LAX.