Pioneer Models car parts now in stock
We have received a shipment that includes at least a few each of all the spare parts Pioneer presently has available.  These include:
Pioneer 119-DG Front axle assembly, dark gray spokes – $7.49
Pioneer 123-DG Rear axle assembly, dark gray spokes – $7.49
We also have front and rear tires.
Pioneer 130 Guide, optional, 7mm deep blade – $1.89
We also have the standard guide with the 6mm blade.
Pioneer 154-RHY Racing driver figure – $7.49
We have this same driver figure in 3 other color combinations, too.
Pioneer 222-DG complete running Mustang/Camaro chassis – $31.69
This is an outstanding kitbash platform for many different 1/32 scale static kit or resin bodies.
Pioneer 241-4 Decal sheet, 4 parts, for Pioneer racing Mustangs – $13.39
We also have each of the 4 parts of this decal sheet separately.
Pioneer 253-K Typhoon motor, 21k RPM, splined shaft – $11.69
We have Pioneer motors in 18k and 21k with both plain and splined shafts.
Pioneer 52-4 Braid 4pcs. – $4.49
In addition we have traction magnets, gears and axle bushings.  You can see our entire selection of Pioneer parts at https://www.electricdreams.com/Shop/slot-car-parts-pioneer-parts-c-3_1103.html
More new items in stock
Carrera 41354 Ferrari 599 yellow, Digital 143 – $33.39
Carrera 41355 Porsche 997 Monster Energy Drink, Digital 143 – $33.39
Carrera 61652 GO! Mater accessory set, Cars 2, 1/43 scale – $44.99
Carrera 61653 GO! Francesco Bernoulli accessory set 1/43 – $44.99
MCR60 Model Car Racing Magazine, November/December 2011 – $6.95
Ninco 50580
Renault Megane Trophy "N4" Lightning.  $89.99
Ninco 55041
Megane Trophy "N4" Ninco 1 digital.  $73.39
Ninco 50588
Citroen C4 "Total", Lightning.  $79.99
Ninco 55039
Megane Trophy "V6".  $59.99
Pioneer 007-50 Traffic cones, 1/32 scale, bag of 50 – $14.99
Scalextric C1271T Start Pro Racing Series race set – $99.99
Scalextric C1283T Race Rivals set – $159.99
Thanks for shopping with us!
The Electric Dream Team
Warehouse phone (310) 676-7600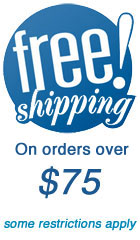 Slot car technical information and advice: support@electricdreams.com
Our warehouse is open to walk-in customers Monday through Friday 9 am to 4 pm.  Next time you're in the greater Los Angeles area stop by and see us at:
606 Hawaii Street, Unit B
El Segundo, CA 90245
We're just minutes from LAX.