A great Labor Day weekend to one and all!
On the way now from Monogram!
Monogram 85-4838 McLaren M6A, Denny Hulme 1967. Preorder now! – $44.99. We expect these to arrive about Monday or Tuesday, and all preorders will be shipped as soon as they come in.
Just announced by Slot It:
Slot It SICA18A Ford GT40, Sebring 1966. Preorder now! – $59.99. Due early 2011.  This is the Alan Mann Racing entry, in that team's trademark red and gold, driven by Graham Hill and Jackie Stewart at Sebring in 1966.
New From Ninco:
Ninco 50536 Ford GT Lightning "Bel" $89.99
Ninco 50551 Renault Megane Trophy Lightning – $89.99
Ninco 50552 Lamborghini Murcielago Lightning – $89.99
Ninco 50559 Porsche 997 Lightning, white – $89.99
Ninco 55008 Corvette Z06 GT3 "Valeo".  $52.99
Thanks for shopping with us!
The Electric Dream Team
Warehouse phone (310) 676-7600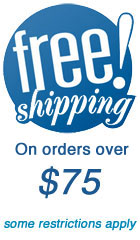 Slot car technical information and advice: support@electricdreams.com
Our warehouse is open to walk-in customers Monday through Friday 9 am to 4 pm.  Next time you're in the greater Los Angeles area stop by and see us at:
606 Hawaii Street, Unit B
El Segundo, CA 90245
We're just minutes from LAX.