New items in stock
Carrera 27353 Lightning McQueen, Cars 2 – $34.99
Carrera 30555 Lightning McQueen, Cars 2, Digital 132 – $49.99
Carrera 27354 Francesco Bernoulli, Cars 2 – $34.99
Carrera 30556 Francesco Bernoulli, Digital 132 – $49.99
Avant Slot 51001 Subaru rally test car – $69.99
Avant Slot 51103 Alpine Renault A310.  $69.99
We have also picked up a few earlier Avant Slot rally cars we did not previously stock.  To see our selection of Avant Slot cars click here.
Cartrix 0925 Aston Martin DBR4 F1 – $89.99
DS0107 Universal 4-lane light bridge – $119.99. This is a really cool development from DS.  Because the spacing between lane centers is adjustable this is the last 4-lane light bridge you will ever need to buy.  If you change to a different track system or even to a routed track you can simply adjust the light bridge to fit.
Slot It SICA10E McLaren F1 GTR #40, LeMans 1998 – $64.99.  With Evo 6 chassis.
Sloting Plus SLPL00106 Reynard 2KQ blue – $72.49
Sloting Plus SLPL00107 Reynard 2KQ orange – $72.49
Sloting Plus SLPL00108 Reynard 2KQ yellow – $72.49
Coming soon from Slot classic
Slot Classic CJ37 OSCA MT4. Alfonso DePortago 1954. Preorder now – $349.99
Thanks for shopping with us!
The Electric Dream Team
Warehouse phone (310) 676-7600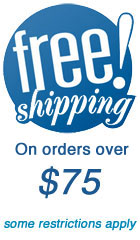 Slot car technical information and advice: support@electricdreams.com
Our warehouse is open to walk-in customers Monday through Friday 9 am to 4 pm.  Next time you're in the greater Los Angeles area stop by and see us at:
606 Hawaii Street, Unit B
El Segundo, CA 90245
We're just minutes from LAX.